We are CBK (Craft Bar & Kitchen) Hospitality Group. A small family-owned company of seven uniquely different Craft Bar & Kitchens across both the North and South Islands of Aotearoa New Zealand.
We strive to have the best places to enjoy craft beer and internationally inspired food in the country and follow a few simple rules:
THE BEST CRAFT BEER
We serve some of the best sessionable craft beer available on tap, made right here in Aotearoa New Zealand. Good George Brewing and Stoke "crafted by hand" are favourites along with our rotational guest taps.
We promise to always have 60 Craft Beers & Ciders available to satisfy even the most discerning taste, proudly pouring Stoke "the first in craft" and Good George, the fastest growing award-winning kiwi brewery.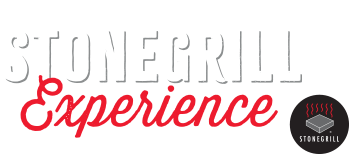 THE STONEGRILL EXPERIENCE
CBK has integrated the Stonegrill Experience into our menu as the perfect complement to our extensive craft beer and beverage range.
Dining from the 400-degree Celsius stone provides a sensational taste by searing and locking in all the natural juices of the specially selected meat cuts and seafood, enhancing the flavour and tenderness. The unique dry cooking method uses no added oils or fats ensuring a fresh clean and natural flavour. The result is a freshly grilled, healthy dining experience.
ONLY THE BEST
We use only the best farm fresh locally sourced produce, smoke our own cuts of beef, lamb, pork and poultry, hand press our burger patties, hand cut our chips and proudly make our bacon onsite.
CBK IS YOUR PLACE
Above all our place is your place, for telling yarns, sharing stories and reminiscing.
Aotearoa New Zealand has been and still is a vast tapestry of amazing people from different walks of life, each contributing to where we are today. It is fascinating to look back and see what life was like back then, knowing future generations will be doing the same about us.
CBK is not just about the best food and craft beers but also creating an atmosphere where you can just chill and relax, bring your family and friends, come in for a laugh, take photos and make memories.