OPEN HOURS
Monday – Friday: 11am – 10pm
Saturday & Sunday until 31 Dec 2022: 9am – 11pm
Saturday & Sunday from 1 Jan 2023: 11am – 11pm
No Surcharge on Public Holidays
ADDRESS
CBK Craft Bar & Kitchen
23 Humphreys Drive
Ferrymead 8241
Christchurch
GIFT CARDS:
Give the gift of good times. Pop in and see us, give us a call or purchase online…
OUR MENU
CBK Craft Bar & Kitchen have taken inspiration from various corners of the world to take you on a tasting journey around Aotearoa New Zealand, the Pacific Rim, Asia with a few side trips on the way.
We have also integrated the Stonegrill Experience into our menu as the perfect complement to our extensive craft beer and beverage range.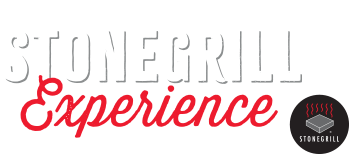 FUNCTIONS & EVENTS
Need a great venue for a business/corporate event, party or social function? Our Venue is perfect for any occasion no matter how big or small!
We can cater for large private functions, to small intimate dinners. Celebrations, Birthdays, work parties or business events.
We can cater to any needs and dietary requirements, we do some amazing street food sharing platter, can organise set menus or create you a bespoke package! If there is something special on our menu that you would like, let us know, and we will do our best to make it happen for you!
OUR PLACE
Pioneers transported their goods over the steep Bridle Path from Lyttelton to Heathcote, where punts were used to cross the river into early Christchurch. Settlement of the area dates from the arrival of the early colonists in 1850. Farming was the major industry of the area from its early years. Ferry services began about 1851 firstly as a cattle punt. These ferry services continued until the completion of the Heathcote Bridge in 1864. On 1 December 1863 New Zealand's first public railway line was opened from Ferrymead to the central city. The line was a temporary expedient to allow construction of the Heathcote/Lyttelton tunnel to proceed. It closed in 1867 after the opening of the Moorhouse railway tunnel to the port of Lyttelton.
Meaning of the place name 'Ferrymead': Named after Ferry Mead, the home there of James Townsend (1788-1866). The name means: the meadow of the ferry.